Offsite Construction Whitepapers & Reports
Learn more about every facet of the offsite construction industry—modular, panelized, precast, relocatable—in these whitepapers and reports.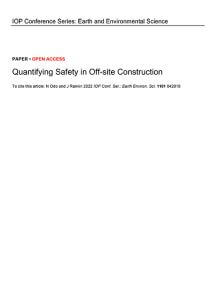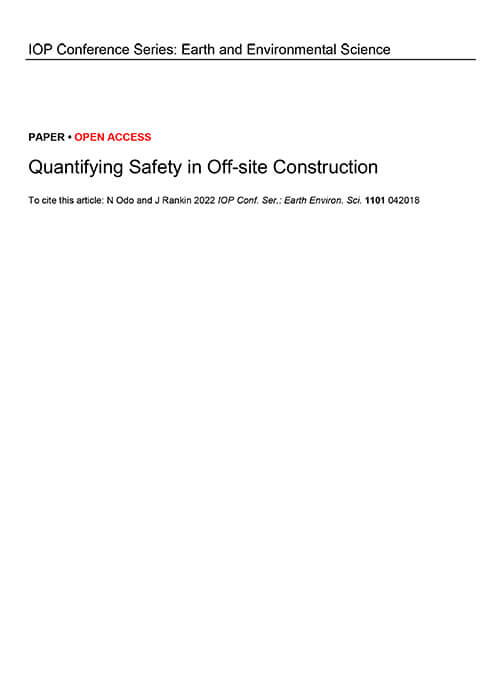 Quantifying Safety in Off-site Construction (2022)
The concept of leveraging off-site construction as a safer alternative to execute construction works has been presented by researchers and industry, but support for this premise with quantifiable data is lacking. To investigate differences in off-site construction versus conventional on-site methods, the research has developed a safety evaluation methodology to quantify safety performance and allow for comparisons of construction methods.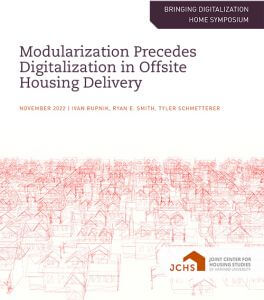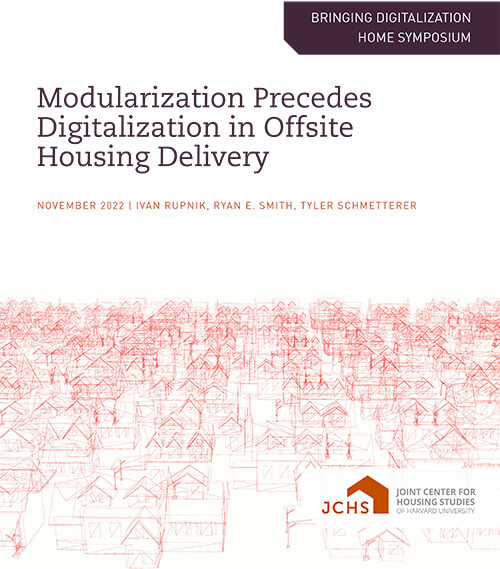 Modularization Precedes Digitalization in Offsite Housing Delivery (2022)
MOD X has developed a conceptual model that nests digitalization and technology within three frames—the contextual frame (i.e., market, material, labor, regulations, and culture), the business platform frame (value creation, supply chain, and integration), and the product platform frame (modularization, product platforms, assemblies, and continual improvement).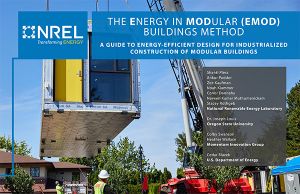 The Energy in Modular (EMOD) Buildings Method (2022)
The Energy in Modular (EMOD) method is NREL's new approach to designing, producing, and delivering affordable, net-zero energy, low-carbon, and healthier buildings at scale. NREL's Industrialized Construction Innovation Team led the development of this guide, and its scope of work includes whole-building level and subassemblies of components, pods, panels, and volumetric modules.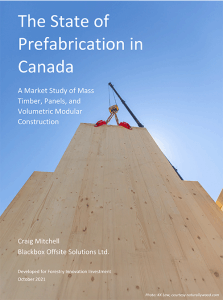 The State of Prefabrication in Canada (2022)
A comprehensive overview of the past, present, and future of mass timber, panels, and volumetric modular construction in Canada.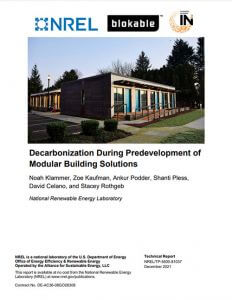 Decarbonization During Predevelopment of Modular Building Solutions
This report details actionable pathways for the industry to leverage advanced building construction, reduce net zero energy incremental costs, and achieve significant greenhouse gas emissions reduction by 2030.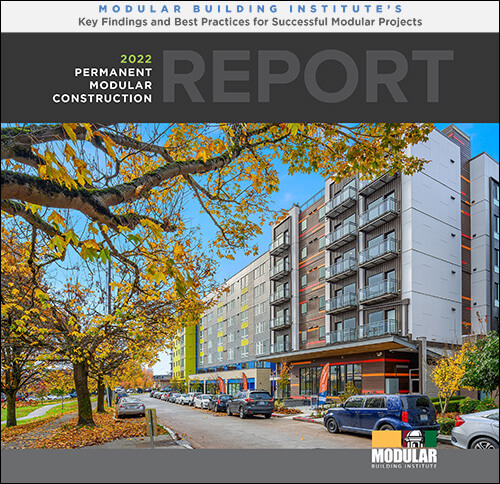 2022 Modular Construction Annual Reports
Exclusive modular construction industry stats, trends, and data from around the world. These reports cover both sides of the commercial modular construction industry: permanent modular construction and relocatable (portable) buildings.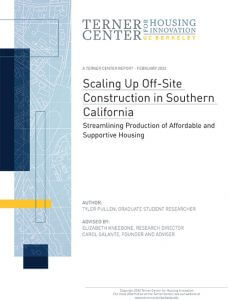 Scaling Up Off-Site Construction in Southern California
This analysis documents the current landscape of offsite construction in Southern California with a focus on multifamily affordable and supportive housing, drawing on dozens of interviews with industry experts to identify barriers and opportunities related to expanding its success and adoption.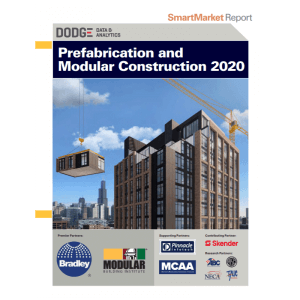 Prefabrication and Modular Construction 2020
Prefabrication and modular construction are poised to transform several sectors of the construction industry.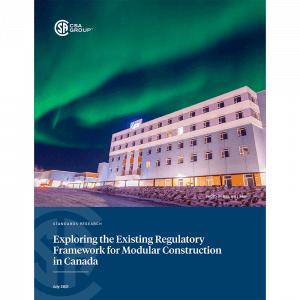 Exploring the Existing Regulatory Framework for Modular Construction in Canada
This report explores the current regulatory landscape in Canada and identifies key opportunities to support modular construction.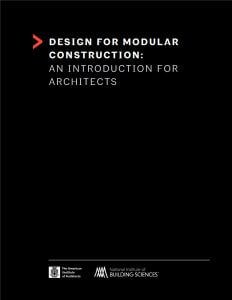 Design for Modular Construction: An Introduction for Architects
From quality and safety to schedule efficiency and sustainability, modular building has a lot to offer owners and project teams. Learn more about the variety of benefits of modular construction with the new AIA Modular and Off-Site Construction Guide.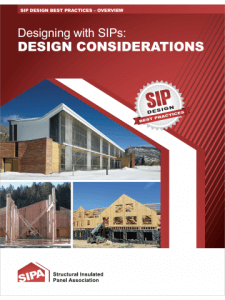 Designing with SIPs: Design Considerations
SIP design process overview with key points and checklists for the ten most important considerations when designing a SIP building.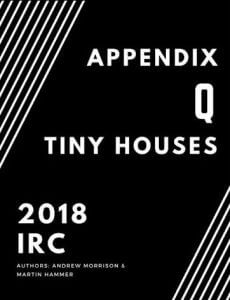 Appendix Q
Everything you need to know about International Residential Code (IRC) Appendix Q model building code for tiny houses.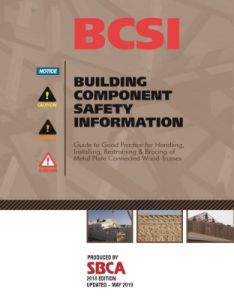 Building Component Safety Information (BCSI)
Produced by Structural Building Components Association, the BCSI is the truss industry's guide for jobsite safety and truss performance. This edition includes the most current information regarding the handling, installation, restraining and bracing of metal plate connected wood trusses.
BCSI also includes information and guidance pertaining to diagonal bracing for web members with two rows of lateral restraint, as well as permanent lateral restraint and diagonal bracing guidance for trusses spaced wider than 2' o.c.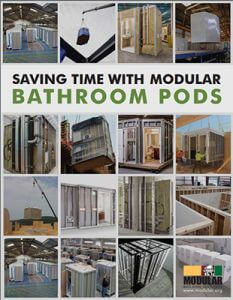 Saving Time with Modular Bathroom Pods
This white paper from the Modular Building Institute focuses on the interspersion of bathroom pods into traditional construction methods. We will discuss how to know if bathroom pods are ideal for your project, the benefits of bathroom pods, and provide case study examples of successful bathroom pod implementations.
Learn More About Offsite Construction
Discover more about all aspects of offsite construction from these key industry stakeholders.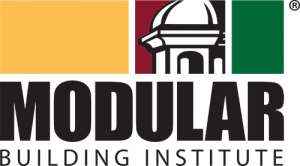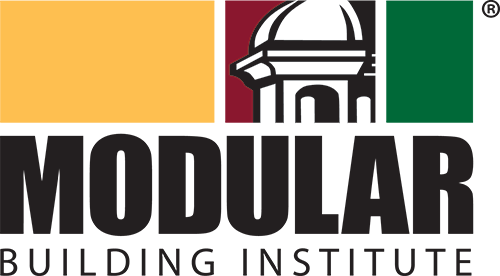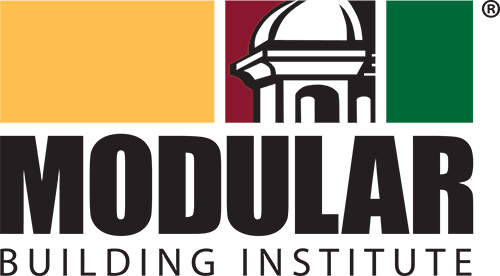 The Modular Building Institute is the world's largest association of commercial modular construction professionals. Exclusive reports, case studies, events & more.