The Offsite Construction Expo: Toronto 2023 Speakers
Join us in Toronto, ON, on Wednesday, June 21, 2023, for a full day of presentations from some of the brightest minds and rising stars in the offsite construction industry.
A Stellar Line-Up
Don't miss this opportunity to learn from—and network with—hundreds of offsite industry professionals including our group of featured speakers. All of our featured speakers bring years of offsite construction experience and knowledge from all corners of the offsite construction industry. And since our speakers will be also exhibiting at the event, attendees will have ample opportunity to connect with these industry leaders.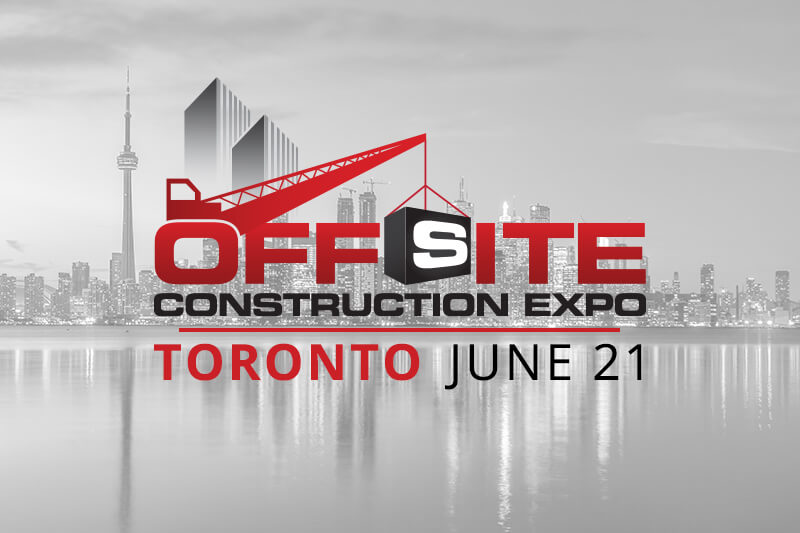 Don't miss your chance to see some of the most impactful offsite construction speakers across the country. These speakers, featuring company leaders and design professionals from across the offsite spectrum, will be speaking to a variety of topics critical to the future of offsite, modular, and prefab construction in the United States and Canada.
Our 2023 Toronto speakers include:
Ludovick Gauvin
Director, Prefabricated Technical Buildings
SM Construction, Inc.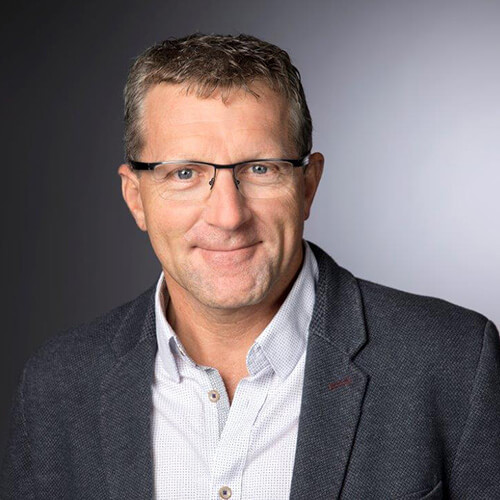 Gilbert Trudeau
CEO
RCM Modular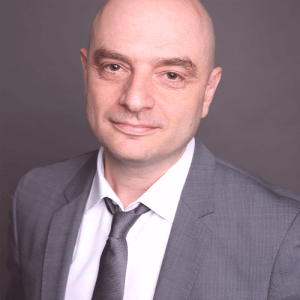 Albert Bendersky
Vice President of Design
BECC Modular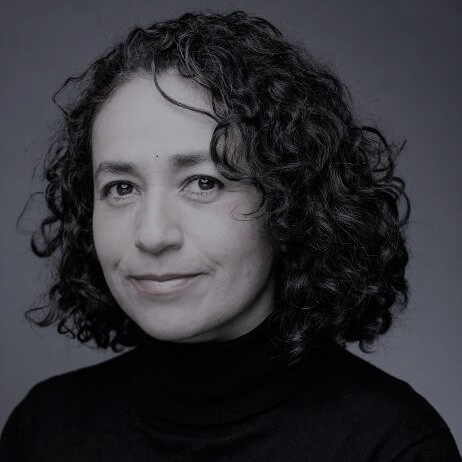 Andrea Bermudez
NRB Modular Solutions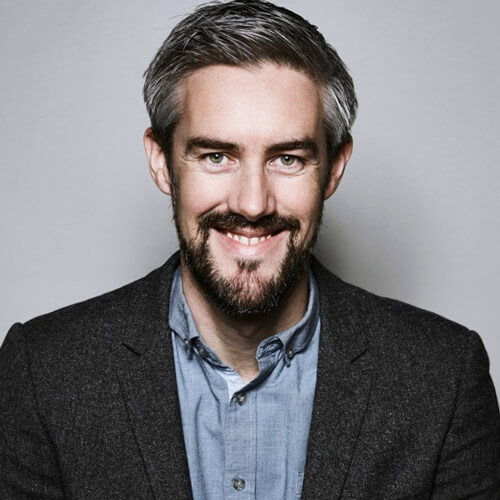 Enda McDonagh
Principal
Montgomery Sisam Architects Inc.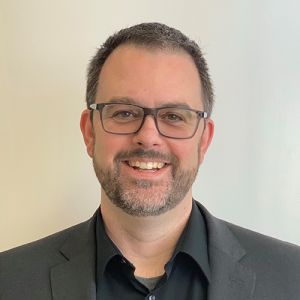 Geoff Baker
Vice President of Project Management
Stack Modular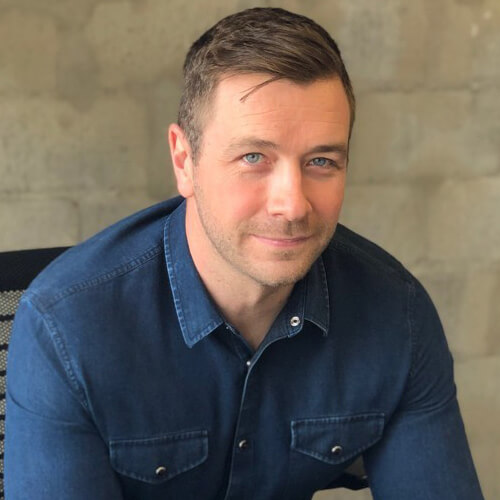 Cooper Lane
Vice President of Sales
Brave Control Solutions
Breaking Boundaries: How Offsite Construction Transformed the Grise Fiord Power Plant
Ludovick Gauvin, Director, Prefabricated Technical Buildings, SM Construction, Inc.
Grise Fiord, located 1,140km north of the Arctic Circle, is the most northerly inhabited region in Canada. Difficult to access, Grise Fiord is one of the regions with the lowest temperature in the world. consider in performing the mandate. In this session, discover the innovative approach that one modular builder used to help replace an aging diesel-burning electrical facility with a more efficient and modern power station. The presentation will discuss client needs, opportunities, and challenges faced during design, construction, and installation, and how the project team met these requirements using offsite construction methods. Ludovick Gauvin, director of prefabricated technical buildings for SM Construction, will share how the modular approach allowed for significant time savings while ensuring quality, flexibility, and durability in the face of extreme weather conditions and environmental standards. He will also detail how close collaboration between consortium partners and a design-build model enabled the successful completion of the project one whole year ahead of schedule. This informative session is for anyone interested in understanding the benefits of modular construction and its potential impact on future projects.
How a Modular Building Factory Works. Is It For You?
Gilbert Trudeau, CEO, RCM Modular
In this unique presentation, see inside a modular building factory. While many misconceptions about modular and prefabricated buildings remain, by seeing how a factory works—its advantages and disadvantages—owners, developers, architects, engineers, traditional contractors, and government officials can understand and even embrace offsite construction regardless of market: apartments, hotels, schools, offices, hospitals, and more. Gilbert Trudeau has owned and operated the RCM Modular factory for over 20 years while building both wood and steel modular buildings up to 13 stories. He will share with attendees videos and images of RCM's construction process and address current "hot topics" like affordable housing, quality of materials, energy efficiency, sound insulation, and how the goal of any modular builder is to construct projects that are beneficial to the client, factory, designers, and other key players.
Fundamentals of Volumetric Modular Design
Albert Bendersky, Vice President of Design, BECC Modular
Volumetric modular construction in 2023 is like the internet was in 1993. Everyone has heard about it, everyone is excited about it, and everyone knows how potentially great it is going to be. Yet many people do not know exactly what offsite construction is, how it's done, why it's going to take over the traditional construction world—just like the internet took over "old-media." In this presentation by Albert Bendersky, vice president of design for BECC Modular, you will learn "modular design 101" and how to design modular buildings in the most sustainable, functional, and cost-efficient way. This session includes tips and insights from a licensed architect with over 25 years of experience in preparing proper plans and elevations, using passive house and net zero principles, and getting inspiration from historic modular building projects.
Passive House Concept Application in a Multifamily Modular Building
Andrea Bermudez, NRB Modular Solutions
Enda McDonagh, Principal, Montgomery Sisam Architects Inc.
Located at 257 King William in Hamilton, Ontario, the first passive house modular building in eastern Canada is three stories, has 24 affordable units, and is made up of 21 modules. It was commissioned by CityHousing Hamilton—an affordable housing provider—to shelter individuals experiencing homelessness. Assembly and site construction complied with the requirements of passive house concepts, rapid housing, and sustainability while the design process was integrated early in the project timeline to ensure optimization for modular construction. Replacing a surface parking lot situated between two existing buildings, the project also represents a prime example of a sensitive infill development within a dense urban setting. The result is a modern building with materials and finishes that were carefully selected to ensure durability with the tenant profile in mind. Join Enda McDonagh from Montgomery Sisam Architects and Andrea Bermudez from NRB Modular Solutions as they share lessons learned when building this award-winning project.
How Modular Gets Built Globally Offshore
Geoff Baker, Vice President of Project Management, Stack Modular
Join Geoff Baker, vice president of project management at Stack Modular, for an open and honest presentation about how modular construction occurs globally and the challenges and opportunities of working in different geographies. This session will help attendees identify the most efficient and productive factories worldwide, understand how to increase profits using global manufacturing, learn how to meet local building codes and conduct inspections when a project is being built in another country, and more. Geoff is a modular builder and international businessman that believes transparency and a willingness among key players to collaborate will help accelerate meeting overall construction needs and market demands, regardless of building use or location. Geoff Baker will "pull back the curtain" in this tell-all and informative session.
Industrialization & Modernization
Cooper Lane, Vice President of Sales, Brave Control Solutions
According to a study conducted by McKinsey Group, construction as an industry has shown a 1.5% decrease in productivity. No other industrialized sector—that is not facing obsolescence—shows figures like this. Why? Join Cooper Lane, vice president of sales with Brave Control Solutions, as he speaks about what needs to happen in offsite construction to make it a catalyst in an industry that is facing a housing crisis fueled by labor shortage, a lack of modernization, and a responsibility for better sustainability. Cooper will share case studies showing the process that Brave follows to identify opportunities for automation, how they implement road maps to modernizing, what their collaborative approach to automating looks like and, most importantly, what it means to #thinkbrave.