The Offsite Construction Expo: Toronto Gallery
The Offsite Construction Expo returned to Toronto on June 21, 2023, for a full day of presentations from some of the brightest minds and rising stars in the offsite construction industry.
A Must-Attend Offsite Event
Our Toronto was a tremendous success. All of our featured speakers brought years of offsite construction experience and knowledge from all corners of the industry. And since our speakers also exhibited at the event, attendees had ample opportunity to connect with these industry leaders.
Take a look back at the Offsite Construction Network's 2023 Toronto expo below.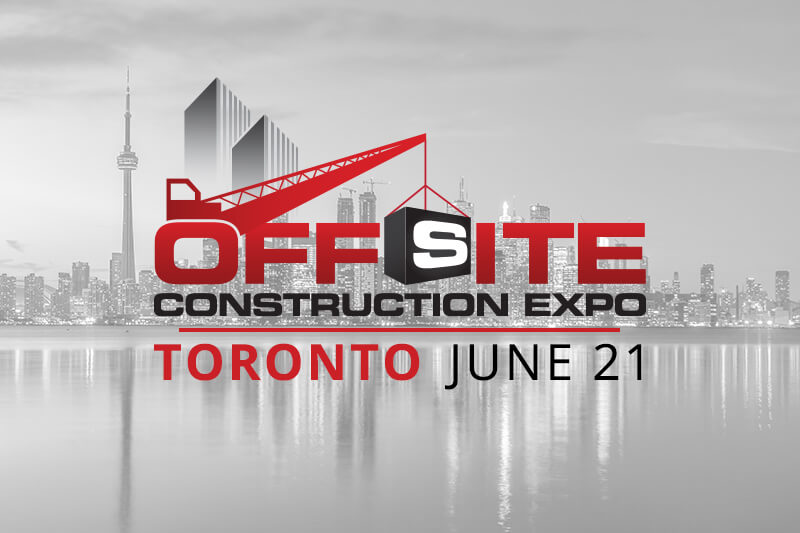 Nearly 150 offsite construction manufacturers, designers, contractors, and suppliers from across North America gathered in Toronto for the 2023 Offsite Construction Expo. With dozens of representatives from local, state, and provincial governments in attendance, the 2023 Toronto Expo proved to be an excellent opportunity to share the benefits of modular building. Representing every corner of the industry—from volumetric modular construction to component manufacturing to development—every attendee walked away with more connections and a greater understanding of the potential of offsite and modular construction.
Don't Miss Our Upcoming Events!
Join the leading companies and professionals from across the offsite construction industry at each of this year's Offsite Construction Network in-person events. With events taking place across North America in 2023, it's never been easier to connect with and learn from offsite construction manufacturers, designers, builders, and suppliers from the United States and Canada.