The Offsite Construction Summit: Berkeley 2023 Speakers
Offsite industry stakeholders and potential end-users of all stripes gathered in Berkeley, CA, on Wednesday, October 18, 2023, for a full day of presentations from some of the brightest minds and rising stars in the offsite construction industry.
Expert Speakers & In-Depth Presentations
Don't miss another opportunity to learn from—and network with—hundreds of offsite industry professionals. In addition to all our attendees and exhibitors, our featured speakers brought years of offsite construction experience and knowledge from all corners of the industry. And since our speakers also be exhibited at the event, attendees had ample opportunity to connect with these industry leaders.
Interested in speaking at a future Summit? Let us know!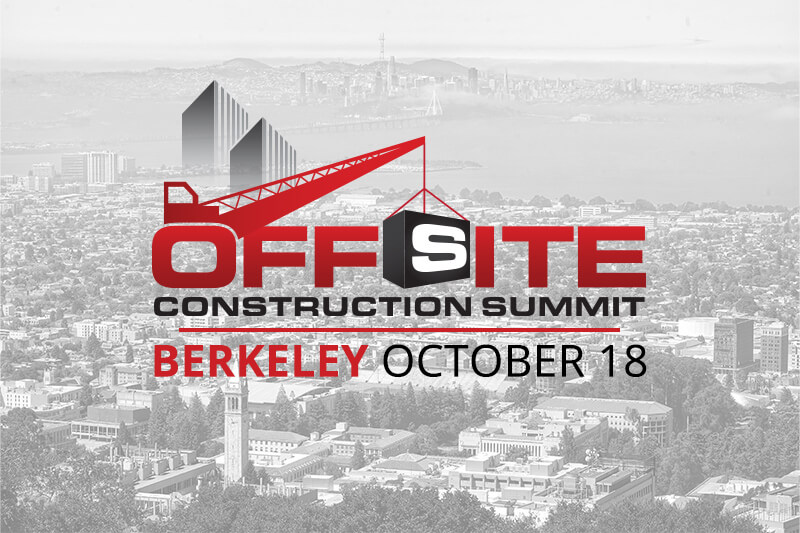 Don't miss your next chance to see some of the most impactful offsite construction speakers across the country. These speakers, featuring company leaders and design professionals from across the offsite spectrum, spoke to a variety of topics critical to the future of offsite, modular, and prefab construction in the United States.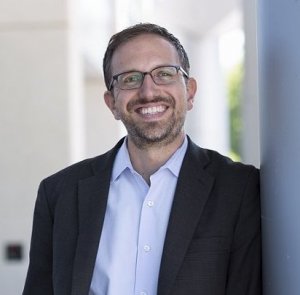 Ben Metcalf
Managing Director
Terner Center for Housing Innovation,
UC Berkeley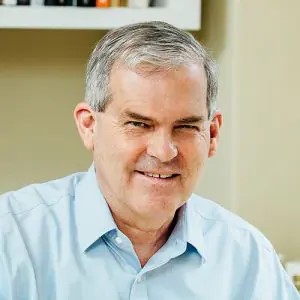 Stuart Emmons
Principal
Emmons Design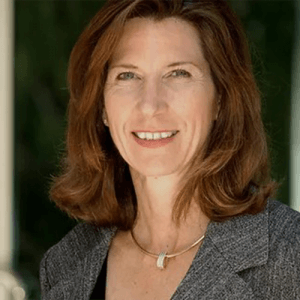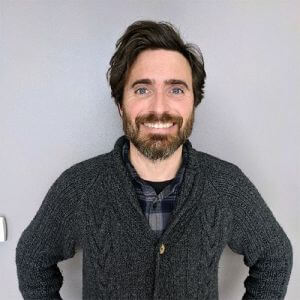 Ryan Blowers
Co-Founder & Head of Manufacturing 
ReMo Homes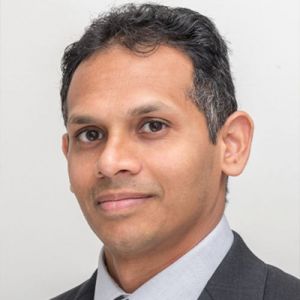 Vamsi Kumar Kolta
Co-Founder & CEO
ReMo Homes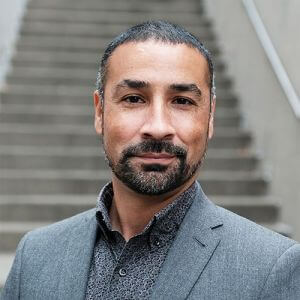 Nickolos Gomez
Principal, Director of Modular Design & Construction
AO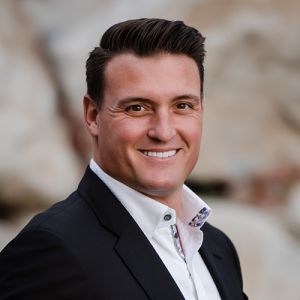 Justin Stewart
CEO
Synergy Modular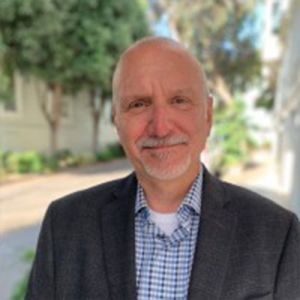 Andrew Meagher
Vice President of Design & Engineering
Factory_OS
New Opportunities for Affordable Housing
Ben Metcalf, Managing Director, Terner Center for Housing Innovation, UC Berkeley
Ben Metcalf is the managing director of the Terner Center for Housing Innovation at UC Berkeley where his team works to address housing affordability challenges through rigorous research and policy analysis. He also holds an appointment as adjunct professor with UC Berkeley's Department of City and Regional Planning where he looks at the impacts of constrained housing supply on economic mobility, equity, and the environment. Prior to joining Terner Center, Ben was appointed in 2015 by former Governor Jerry Brown to lead California's Department of Housing and Community Development, a role he held until 2019. Ben played an instrumental role in the passage and implementation of the 2017 Housing Package and oversaw the department during a period of significant expansion of the state's financial and regulatory reach into housing and land use matters. Ben also worked in the US Department of Housing and Urban Development in Washington, DC overseeing their multifamily housing programs. Prior to that, he developed mixed-income and mixed-use communities with California-based BRIDGE Housing Corporation. Ben is the chief executive officer of Terner Housing Innovations Labs, Inc., a nonprofit organization dedicated to fostering innovation in housing practice. He is also principal and founder of Stronger Foundations LLC, a housing policy and practice consulting firm.
System Thinking to Increase Affordable Housing
Stuart Emmons, Principal, Emmons Design
Affordable Housing is taking too long and is too expensive. In this unique presentation, join architect Stuart Emmons as he discusses how to implement system thinking throughout the whole affordable housing delivery system to bring more affordable housing to market faster and at less cost. We will start with setting ambitious goals, and then lay out a plan to achieve those goals through modular construction, panelization, and a high level of project coordination. Lessons learned from selected projects will be analyzed before setting the foundation for a successful affordable housing project with big picture design thinking and excellent team collaboration. Standardization, regulatory constraints, MEP systems integration, panelization, constructability, transport/set, site/factory responsibilities and coordination, and other aspects will be discussed, with the goal to put together a successful, replicable modular affordable housing project.
Case Studies in Shipping Container Construction
Martha Trela, CEO of UrbanBloc
Over the past several years, there has been an increasing demand for flexible community space, outdoor dining, beer gardens, fast casual restaurants, and shelter for the homeless. Commercial modular construction offers a rapid and cost-effective solution for clients to address these needs with stylish modular bars, restaurants, offices, and bathrooms. In this presentation, join offsite construction expert Martha Trela, CEO of UrbanBloc, as she reviews a range of case studies and discusses the advantages, recipes for success, and lessons learned in shipping container construction.
Closer Collaboration with Offsite Construction through Shared Tools, Processes, and Supply Chain
Vamsi Kumar Kotla, Co-Founder and CEO, ReMo Homes
Ryan Blowers, Co-Founder and Head of Manufacturing, ReMo Homes
The current housing crisis in America requires a strategic and united response from all construction stakeholders. ReMo Homes is based in Southern California and harnesses innovations from the aerospace and semiconductor sectors to revolutionize housing solutions. With advanced technologies like vacuum insulation and sophisticated joinery techniques, they work to ensure offsite construction is affordable but also durable in ever increasing weather and climate disasters. In this session, ReMo's co-founders Vamsi Kumar Kotla and Ryan Blowers will outline a strategy to address these challenges. Central to their approach are industry collaboration, standardization, component-based design, and a suite of advanced software and equipment. By adopting lean design and manufacturing, sharing supply chains, and pooling best practices, construction and design professionals can slash material and labor costs, expedite construction, and harness modular and offsite housing as a compelling, sustainable construction method that garners interest from policymakers and developers.
Keys to Achieving Impactful Multifamily Modular
Nickolas Gomez, Principal, Director of Modular Design & Construction, AO
Andrew Meagher, Vice President of Design & Engineering, Factory_OS
In this session, Nickolos Gomez, principal and director of modular design & construction at architecture firm AO, and Andrew Meagher, vice president of design & engineering at Factory_OS, will discuss the nuances of designing for multifamily modular construction, the impact of factory involvement early in the design process, and tips for creating efficient modular designs. Together, they will highlight the unique challenges and strategies of multifamily modular design, such as the need to think in terms of components and the necessity of achieving design efficiencies, emphasizing the importance of early collaboration to ensure that designs align with factory production capabilities and constraints. Nick and Andrew will also discuss real-life examples from their careers, sharing insider tips on optimizing the development process and delivering creative solutions that maintain efficiency without compromising design.
Yes, Modular Construction Can Save You Money. We'll Show You How.
Justin Stewart, CEO, Synergy Modular
In this session, Justin Stewart—CEO of Synergy Modular—will share how modular construction is delivering higher quality units at lower costs and in half the time of traditional site-built construction. Justin will provide real project examples, including costs! He will also share how other organizations, owners, developers, contractors, design professionals, and almost anyone involved in construction can replicate Synergy's proven model for scalable impact.