The Offsite Construction Summit: Atlanta Gallery
The Offsite Construction Summit came to Atlanta on November 15, 2023, for a full day of presentations from some of the brightest minds and rising stars in the offsite construction industry.
A Must-Attend Offsite Event
This final Offsite Construction Network event of 2023 brought together offsite experts and potential end users from all over the Southeast and Mid-Atlantic. Each featured speaker brought years of offsite construction experience and knowledge from all corners of the industry. And since our speakers exhibited as well, attendees had ample opportunity to connect with these industry leaders.
Take a look back the Offsite Construction Network's 2023 Atlanta Summit below.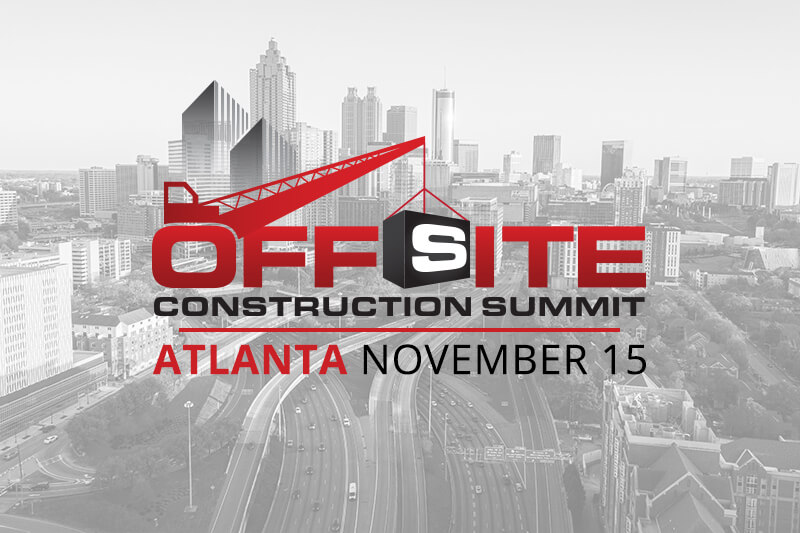 Nearly 150 offsite construction industry professionals from up and down the East Coast gathered for the final Offsite Construction Summit of 2023. Representing every corner of the industry—from volumetric modular construction to component manufacturing to development and financing—each attendee walked away with more connections and a greater understanding of this fast-growing industry.
Photos from our 2023 Atlanta Summit are below. Read the complete event summary here.