New River Valley Train Observatory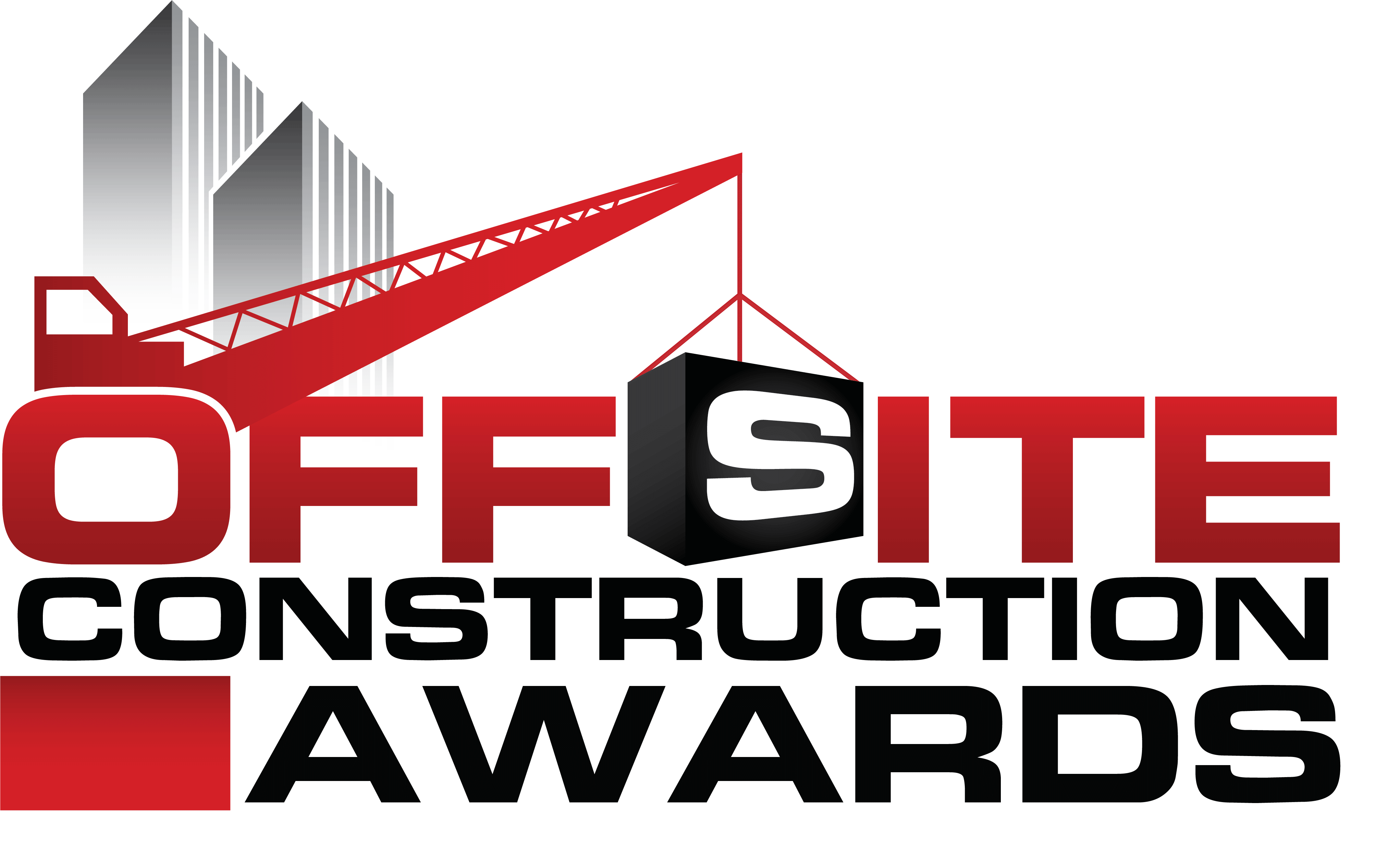 2022 Offsite Construction Award Winner:

Best Mass Timber Project
Built by:
Virginia Tech
Project at a Glance
Project Name: New River Valley Train Observatory
Summary: The project for a train-viewing observation tower behind the Glencoe Mansion in Radford, Virginia is one piece of a comprehensive tourism development plan undertaken by the city tourism department. 
Location: Radford, Virginia
Days to Complete:  400
Total Square Feet:  600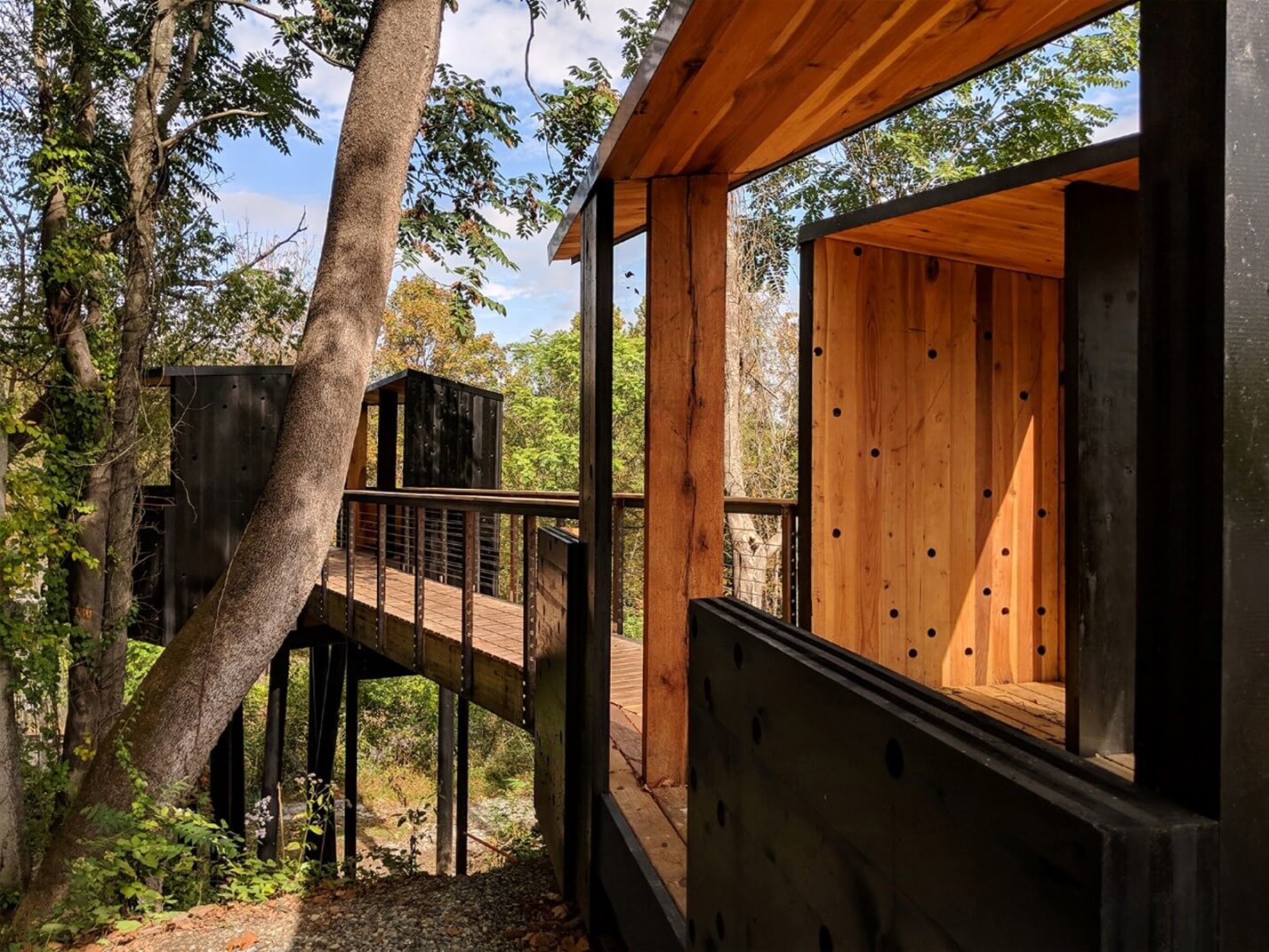 Case Study
The project for a train-viewing observation tower behind the Glencoe Mansion in Radford, Virginia is one piece of a comprehensive tourism development plan undertaken by the city tourism department. To conform with the client's brief that the tower needed to look both backwards and forward –relate to the city's railroad history while also showcasing the city's movement into the 21st century – the team selected an emerging timber technology, hardwood cross-laminated timber (CLT), as the primary construction material due to a variety of material advantages. Because CLT is not easily accessible in the region, particularly hardwood CLT, the team not only undertook the design of the observation tower itself, but also sourced locally grown Yellow Poplar and coordinated the material development and construction logistics of locally-pressed hardwood CLT panels. The team also had to establish material transport and fabrication logistics due the general lack of infrastructure for CLT in much of the Eastern United States.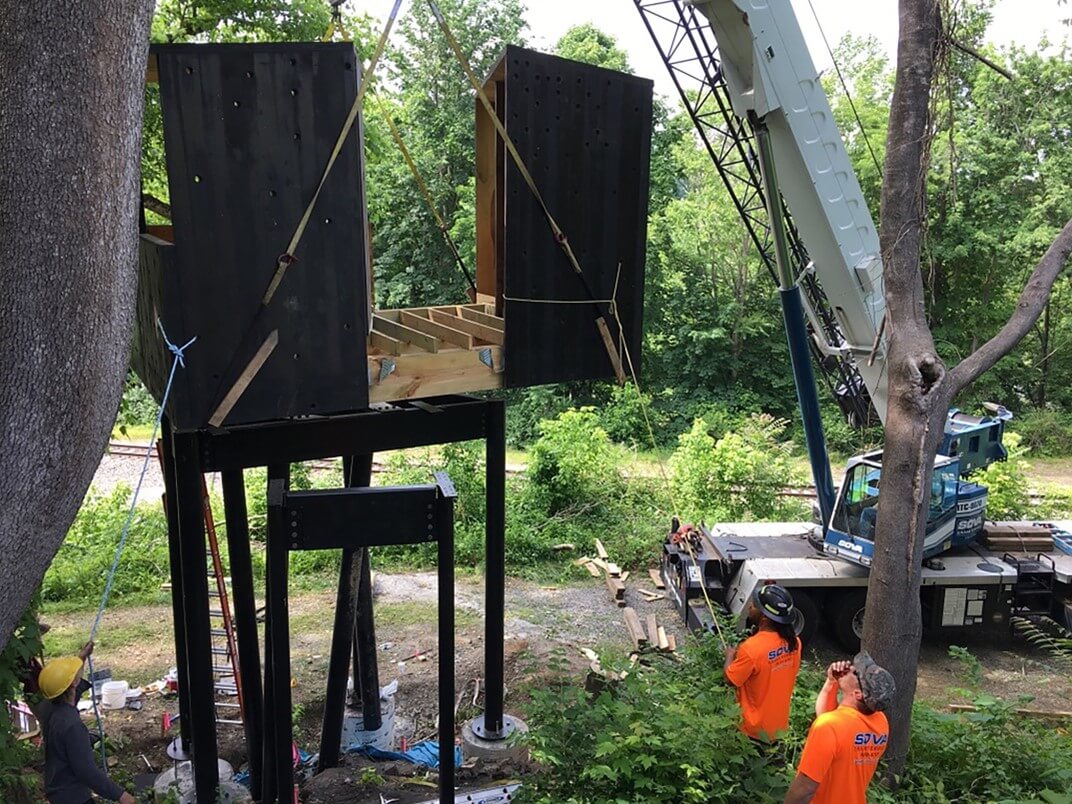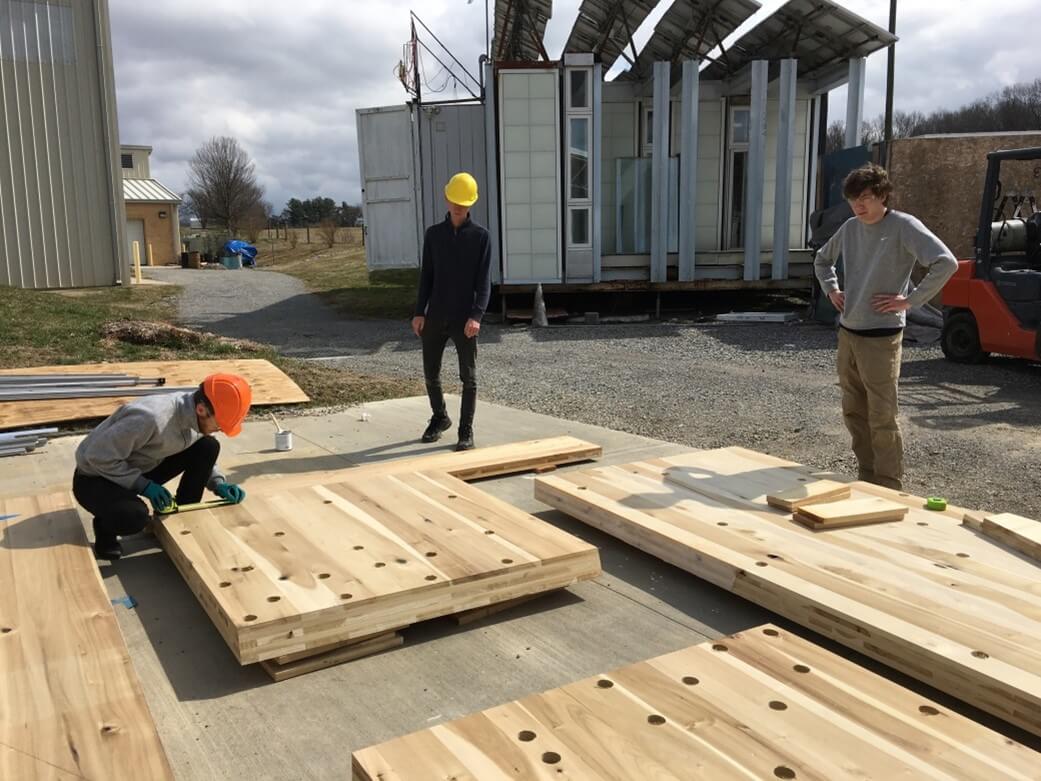 A diverse team of project collaborators and consultants including architects, sustainable biomaterial experts, structural and civil engineers, custom fabricators, and university students and faculty were involved in the project. As hardwood cross-laminated timber is not ANSI rated, the architects were able to use recently developed wood science and engineering data for Yellow Poplar cross-laminated panels to coordinate the local production of CLT with proper mechanical performance. The Yellow Poplar is locally sourced in Virginia and the panels were pressed, cut and digitally altered by the Southern Virginia Higher Education Center in South Boston, Virginia. With both material development [hardwood sourcing, structural testing, adhesive and coating testing, hydraulic pressing, etc.] and final CLT fabrication complete, the project broke ground in August 2018.
Architecture students began the project in design studio with two architecture faculty being responsible for design development, construction details, logistics, coordination of multiple consultants, material acquisition and budget. The structure is a simple arrangement of a bridge connecting two volumes. A handicap accessible entry onto the bridge extends from an existing road and parking area. A second entry point is from a set of unused railroad track rails that were excavated by the project team to become a tree identification/nature walk. From the first volume entered, a bridge extends over a slope to a second volume from which the operating railroad track is visible. At its highest point, the structure stands 28 feet above grade with the walkway at 18 feet high. One of the volumes was prefabricated at the Virginia Tech architecture research facility, trucked to the site and lifted into place by crane. This volume is supported by steel columns arranged at various angles to mimic the surrounding forest. The other volume was site built on a concrete pad foundation. The CLT panels are coated in black pine tar in reference to the nearby railroad ties and to help the structure blend into the forest. The volumes are perforated by CNC drilled holes to mimic the forest's dappled light and to provide playful lines of sight for viewers of any height.
Hardwood cross-laminated timber (CLT) was chosen as a primary structural material due to its low-carbon benefits, potential to increase speed of construction, natural aesthetics, ability to safely construct lightweight one-material cantilevered geometries, and the Yellow Poplar availability near the project site.
Upcycling low-value Virginia hardwoods into high-value, high-performance building products is a significant benefit of CLT. Not only does selective harvesting of lumber improve Virginia forest health, but jobs are created for rural economies in South Boston, VA as CLT is manufactured there. CLT helps urban economies like Radford reduce carbon emissions from construction with rural economies like South Boston, VA benefiting financially.
See More Winners from the 2022 Offsite Construction Awards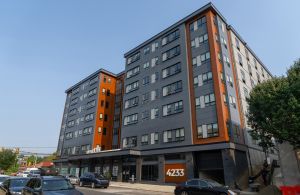 Volumetric Building Companies was awarded Best Commercial Modular Project in the 2022 Offsite Construction Awards. See the project here.
Don't Miss Our Upcoming Events!
Join the leading companies and professionals from across the offsite construction industry at each of this year's Offsite Construction Network in-person events. With events taking place across North America in 2023, it's never been easier to connect with and learn from offsite construction manufacturers, designers, builders, and suppliers from the United States and Canada.