The Offsite Construction Summit Speakers
Join us in Washington, DC on August 17, 2022, for a full day of presentations and exhibits from offsite construction manufacturers and contractors, traditional contractors that have integrated offsite methods, offsite factories, transportation companies, architects, engineers, BIM suppliers, materials suppliers, and consultants of all types of offsite construction processes.
Don't miss these GREAT speakers!
This show is expected to sell out! Register today for a focused presentation on the abilities of the offsite construction industry to create critically-needed housing: affordable housing, prefab housing, emergency housing, workforce housing, and more.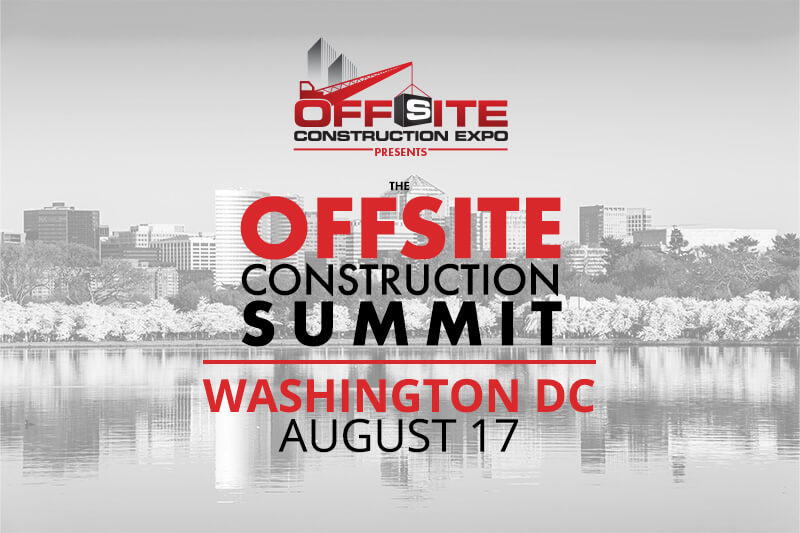 Don't miss your chance to see some of the most impactful offsite construction speakers on the East Coast. These speakers, featuring company leaders and design professionals from across the offsite spectrum, will be speaking to a variety of topics critical to the future of offsite, modular, and prefab construction in the United States.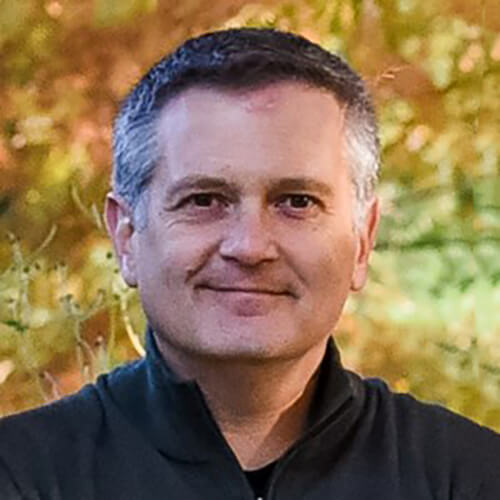 Tom Argasinksi
Project Manager Design & Construction Services
University of Maryland, Baltimore County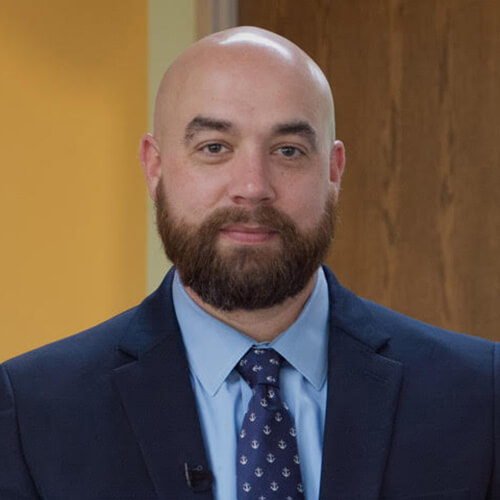 Jeff Brown
State Building Codes Office Director
Virginia Department of Housing and Community Development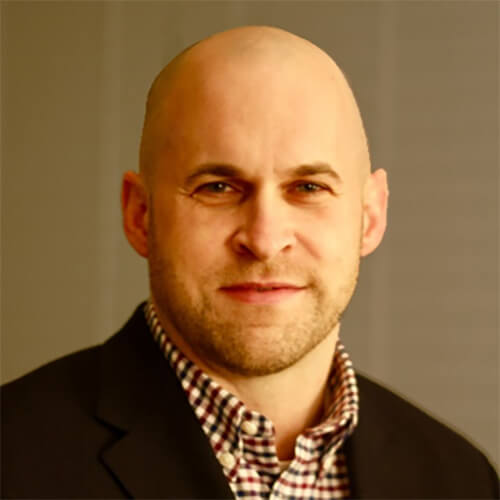 Stephen Chesko
Product Manager
Whiting-Turner
Ryan Colker
Vice President of Innovation
International Code Council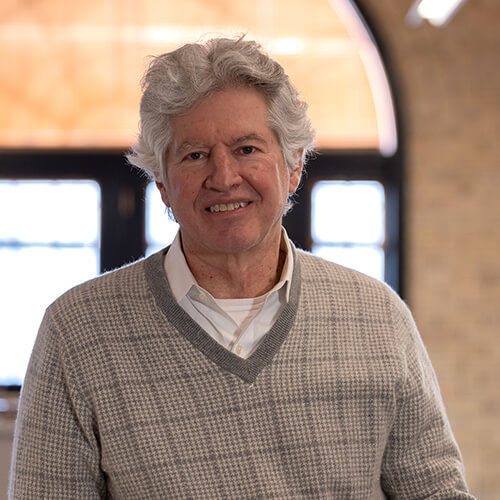 Dean Dovolis
CEO
DJR Architecture & Design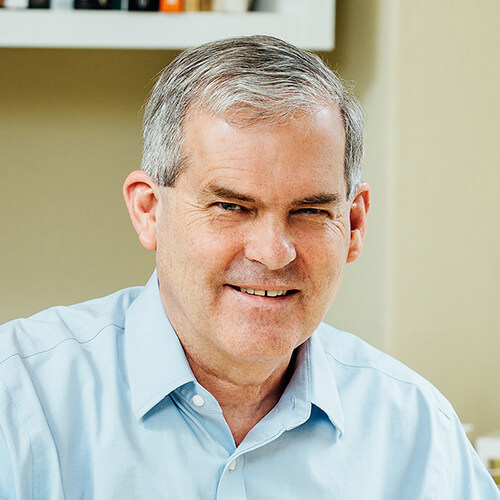 Stuart Emmons
Principal
Emmons Design
Rod Frey
Studio Director
Gilbert Architects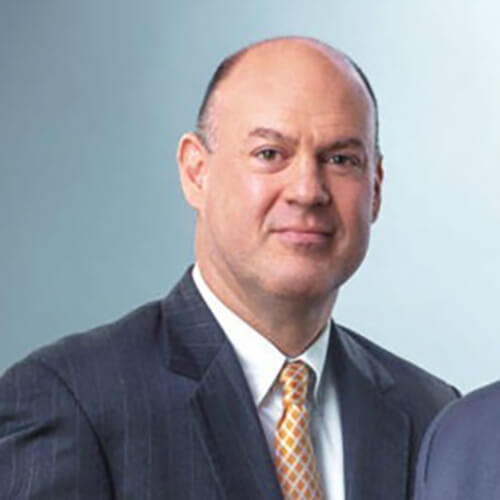 Tom Hardiman
Executive Director
Modular Building Institute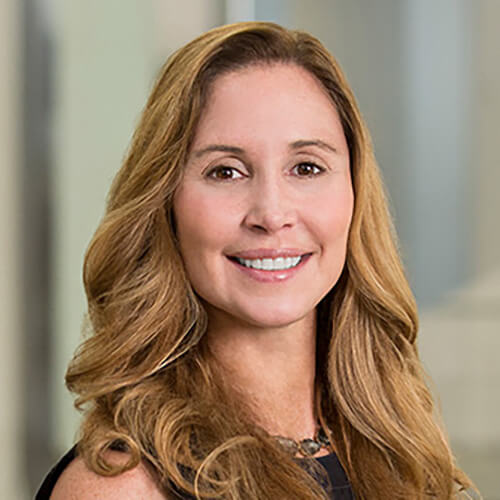 Jennifer A. Harper
Global Employment Law & Policy
Head, L&E Government Contracts Industry Group
Squire Patton Boggs (US) LLP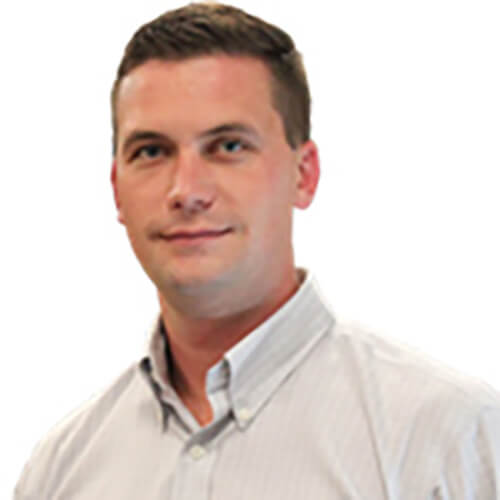 Greg Oniskey
Senior Client Specialist
MODLOGIQ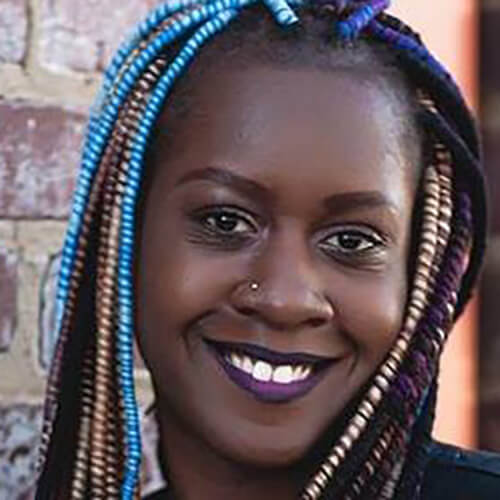 Wanona Satcher
Founder & CEO
Mākhers Studio LLC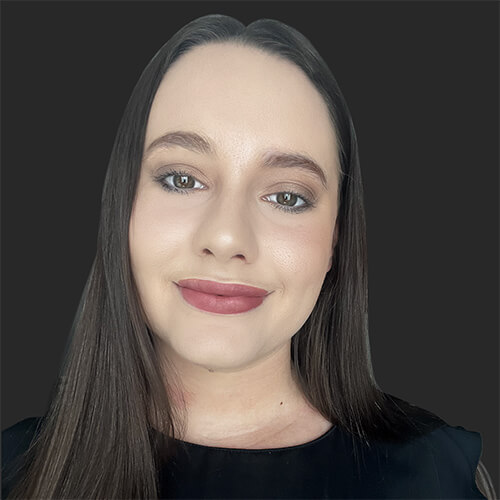 Alannah Silva
Business Development Manager
BoxBrownie.com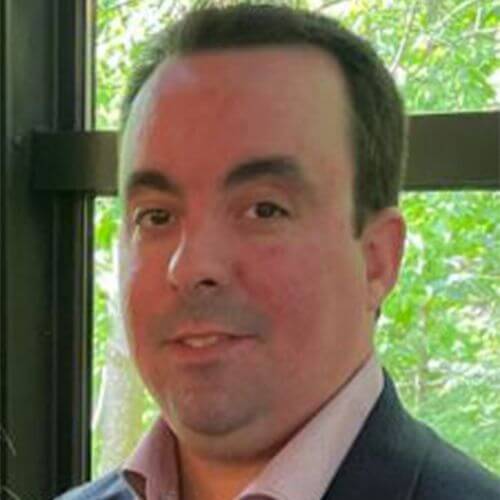 Chris Smith
Sales Director
NRB Modular Solutions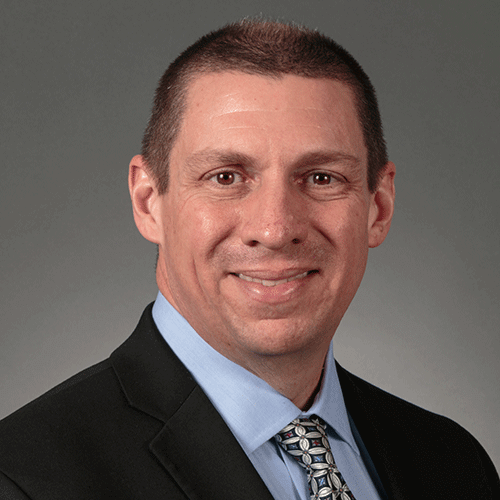 Chris Thompson
Director of Strategic Housing
Virginia Housing
LATEST ADDITIONS

Virginia Housing's Factory-Built Housing Initiatives
Chris Thompson, Director of Strategic Housing, Virginia Housing
Like so many other regions in the US, the Commonwealth of Virginia has a critical shortage of housing. From rental to homeownership inventory across all income levels, opportunities to find quality and affordable housing is a struggle.  Join Chris Thompson, director at Virginia Housing, as he shares how the organization is using its network to accelerate the use of offsite construction—including modular homes, shipping containers, and manufactured housing. Chris leads and participates in developing, communicating, and monitoring Virginia Housing's strategic and business plans. He also coordinates the design and delivery of training intended to strengthen the ability of local officials, land use planners, planning entities, and housing developers to better address affordable housing and neighborhood revitalization issues.
PLUS
Wood-Frame Modular for Multi-Family: Increasing Speed-to-Market for Developments
Dean Dovolis, CEO, DJR Architecture & Design
Offsite and modular construction is touted as an opportunity to combat rising interest rates and construction prices through greater efficiency, address skilled labor shortages, and reduce jobsite waste. Some architects and engineers, however, are hesitant to embrace the offsite approach because they don't want their designs to be compromised and they don't think it has the flexibility or functionality to execute certain project typologies. Through the lens of the Alvera, a seven-story, wood-frame modular project in St. Paul, Minnesota, this session will take a close look at the differences between on-site and off-site multi-family housing design. Topics covered will include unique design considerations for modular, detailing and sourcing techniques, navigating project approvals, and coordination between design team, manufacturer, and contractor.
Modular: A Case Study in Affordable Housing, Clean Tech, and Social Impact
Wanona Satcher, Founder & CEO, Mākhers Studio LLC
For Mākhers Studio, modular construction is the best solution for a more green and affordable built environment. Modular provides the perfect platform for housing developers, local governments, climate tech companies, and large corporations to collaborate with offsite manufacturers to achieve a more sustainable world.
Proposed Davis-Bacon Act Expansion and its Negative Impact on Affordable Housing
Jennifer A. Harper, Global Employment Law & Policy, Head, L&E Government Contracts Industry Group, Squire Patton Boggs (US) LLP
Tom Hardiman, Executive Director, Modular Building Institute
Jon Hannah-Spacagna, Government Affairs Director, Modular Building Institute
The U.S. Department of Labor is proposing to expand the federal Davis-Bacon Act requirements to offsite fabrication facilities for the first time in its ninety-year history. Join MBI Executive Director Tom Hardiman, C.A.E. and Global Employment Law Specialist Jennifer A. Harper from Squire Patton Boggs as they share their thoughts on why this proposal will hurt affordable housing and negatively impact the offsite construction sector. Topics covered include an overview of the proposed rule, the timeline for adoption, the rule's impact, and the industry response to the rule.
Modular Construction for Affordable Housing, Case Studies from Canada
Chris Smith, Sales Director, NRB Modular Solutions
Affordable housing is an endemic issue in many areas of North America. Canadian governments have introduced a series of modular housing initiatives targeting the housing crisis, this presentation will showcase these initiatives as well as to identify what the United States can learn from these programs. NRB Modular Solutions have completed more than 2000 units of modular affordable housing in recent years, this presentation will provide insight into these housing case studies from British Columbia and Ontario. Join Chris Smith from NRB Modular Solutions for a session on the strategies needed to effectively implement modular construction for this key sector.
Driving Offsite Construction Solutions: From Tiny Houses to Shipping Containers and Beyond
Ryan Colker, Vice President of Innovation, International Code Council
With the rise in off-site construction as a solution in the building and construction sector comes new innovations and opportunities—from both technological and regulatory perspectives. Despite opportunities to deliver accessible and affordable housing, challenges have surfaced as regulatory processes for off-site construction projects vary from jurisdiction to jurisdiction. Ryan Colker, Vice President of Innovation at the International Code Council, will walk through the existing standards and regulatory landscape for the varying methods and types of offsite construction projects—from tiny houses to intermodal shipping containers and beyond. This session will discuss some solutions to help address the availability, affordability, and efficiency of housing including education and training, the development and adoption of standards, research and development initiatives for new construction and existing buildings, and opportunities for productization.
Need for Speed? Insights from a Permanent Modular Construction Project
Tom Argasinksi, Project Manager Design & Construction Services, University of Maryland, Baltimore County
Greg Oniskey, Senior Client Specialist, MODLOGIQ
Rod Frey, Studio Director, Gilbert Architects
Stephen Chesko, Project Manager, Whiting-Turner
In this panel presentation, University of Maryland, Baltimore County will detail their conditions of satisfaction for the delivery of a new building project and how those conditions were achieved with the support of the design-build team and offsite manufacturer.  The schedule—largely dictated by limitations of vacating an existing building with lack of available swing space coupled with logistical concerns over a centrally located site—provided for only eight months of on-site construction. Learn how the owner drove the innovative RFP and how the project team executed the owner's vision to meet the conditions of satisfaction. Ultimately, would UMBC employ this method again?
The Virginia Way
Jeff Brown, State Building Codes Office Director, Virginia Department of Housing and Community Development
The Division of Building and Fire Regulations at Virginia's Department of Housing and Community Development believes "If it doesn't say no, it must mean yes." This mindset is taught in the Virginia Building Code Academy and is adopted by the staff that administer Virginia's offsite construction regulations. Attend this session with Jeff Brown, state building codes office director, to hear more about "The Virginia Way" and Virginia's offsite construction program, including the process to become a Virginia approved manufacturer or Compliance Assurance Agency as well as some of the changes that Virginia is making to their regulations to encourage the use of new or alternative construction methods and materials.
From Amateur to Unstoppable: Overhaul Your Marketing to Sell More Buildings Now
Alannah Silva, Business Development Manager, BoxBrownie.com
In this presentation, Alannah Silva, business development manager at BoxBrownie.com, will walk attendees through how to harness the power of visual marketing to increase interest and sell properties faster. BoxBrownie.com is a leading online hub for all things digital with a global team of professional editing experts ready to transform standard photos of buildings into eye-catching professional images. A user simply uploads their photos to the BoxBrownie.com system and the company's professionals take care of the rest—including photo editing, virtual staging, floor plan redraws, renders, and virtual renovations. The process is fast, easy-to-use, and affordable.
System Thinking to Increase Affordable Housing
Stuart Emmons, Principal, Emmons Design
Affordable Housing is taking too long and is too expensive. In this unique presentation, join architect Stuart Emmons as he discusses how to implement system thinking throughout the whole affordable housing delivery system to bring more affordable housing to market faster and at less cost. We will start with setting ambitious goals, and then lay out a plan to achieve those goals through modular construction, panelization, and a high level of project coordination. Lessons learned from selected previous projects will be analyzed before setting the foundation for a successful affordable housing project with big picture design thinking and excellent team collaboration. Standardization, regulatory constraints, MEP systems integration, panelization, constructability, transport/set, site/factory responsibilities and coordination, and other aspects will be discussed, with the goal to put together a successful, replicable modular affordable housing project.