Stack Homes: Entering the World of Modular Construction
An exclusive article from the Offsite Construction Network
Sumner Douglas is the founder and CEO of Stack Homes, based in Salt Lake City, Utah. Douglas founded the company because he saw an opportunity to improve upon the ways modular home builders were operating in the region, and to offer communities and home seekers an alternative to the rapidly rising costs of traditionally-built housing. Stack Homes has since expanded from the Rocky Mountains to the West Coast.
Here's what to know about Douglas, his company, and how he sees the future of modular building in the U.S.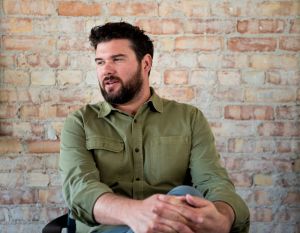 Sumner Douglas, CEO of Stack Homes
Getting Started in Modular
"I wanted to build a really tangible product that I felt could make a big impact on the world," Douglas said of starting Stack Homes. Besides allowing him to pursue his dream of making a positive impact on the world, the move signified a significant change in direction for his career; he previously ran a venture capital (VC) firm. "When I sold the last venture firm that I was working with, I went back and kind of looked at a couple of different industries, and the construction industry and modular world was something that really piqued my interest."
Douglas didn't want to keep the status quo when he entered construction — he tried to shake up the industry. The building sector has significantly evolved in the last two centuries, but Douglas says there's more room for growth.
"If I put my VC hat on, my perspective is that [construction] is an industry that's prime for disruption," Douglas said. "I think we can add technology and different building methodologies.
"I think modular is a sweet spot in that marketplace."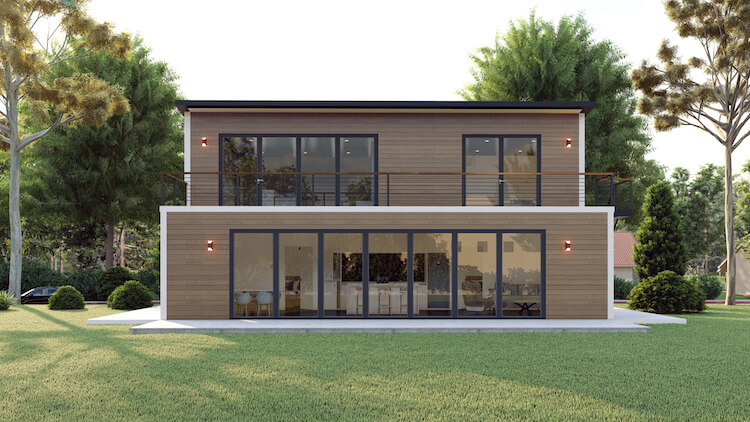 Stack Homes began business four years ago and has already seen rapid expansion. A critical part of the company's growth stems from accessory dwelling unit (ADU) legalization in various Western states. For example, Montana recently authorized ADUs on single-family dwellings. Washington is pushing its cities to expand the housing supply by encouraging them to use ADUs to achieve the required unit density.
Today, Stack Homes conducts business in much of the western U.S. with eyes on the future. Douglas expects the company to be the region's premier modular home builder.
"We want to become the predominant modular manufacturer in the western United States," Douglas said. "We've developed really good partnerships with not only our company but for a lot of the other modular home companies that we produce for at Stack Homes."
ADU legalization has been a significant development for Stack Homes, but the business has also benefited from streamlining its processes and taking more control of production. Douglas attributes acquiring a manufacturing facility to Stack Homes' rapid growth in the last four years.
"I acquired Modules, LLC, which was the only one in Salt Lake City that was building in more of a factory format," Douglas said. "Since then, we've taken that out of a smaller facility, and we pushed into an 80,000 square-foot facility in Salt Lake City that's capable of producing about 620 homes per year."
Realizing the Benefits of Modular Building
Building 620 homes in a year is no small feat. Quicker production of houses is one of the prominent advantages modular construction brings to the building industry. Douglas emphasizes industry disruption to bring positive change, and that's what he discusses with home buyers.
The timeline for building modular homes is much shorter than stick-built structures. Weather delays are much less of an issue, allowing Stack Homes and other modular builders to deliver on time and avoid supply chain disruptions. The U.S. Census Bureau says constructing a new home takes over eight months, whereas a modular house only needs a couple of months.
"Stack Homes is basically disrupting the construction industry with a modular tech-enabled approach to building homes," Douglas said. "This enables us to build single-family homes and multifamily homes significantly faster than the traditional construction process.
"Homes in today's environment are built over years. Ultimately, ours typically are built in about eight weeks in the factory."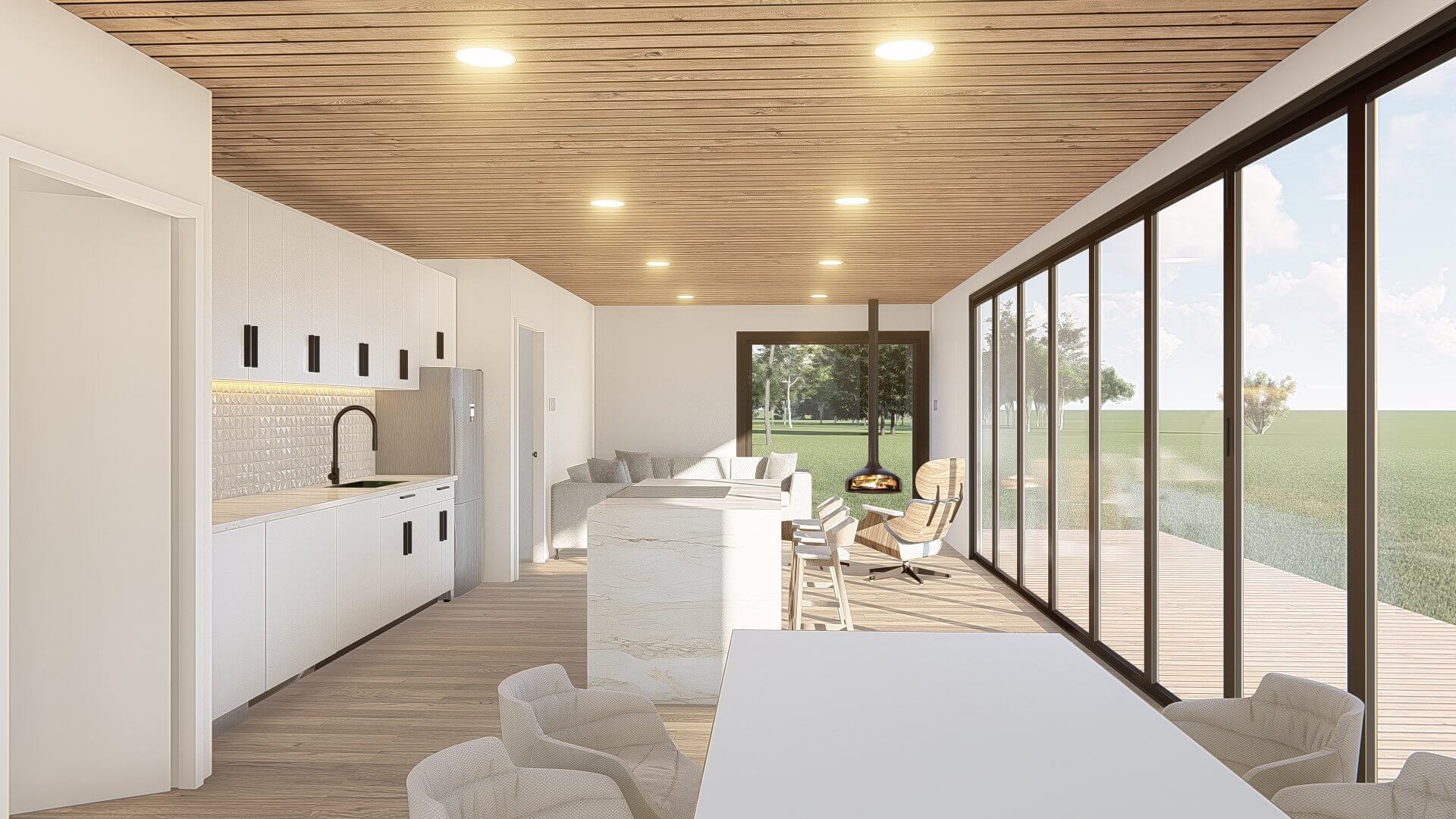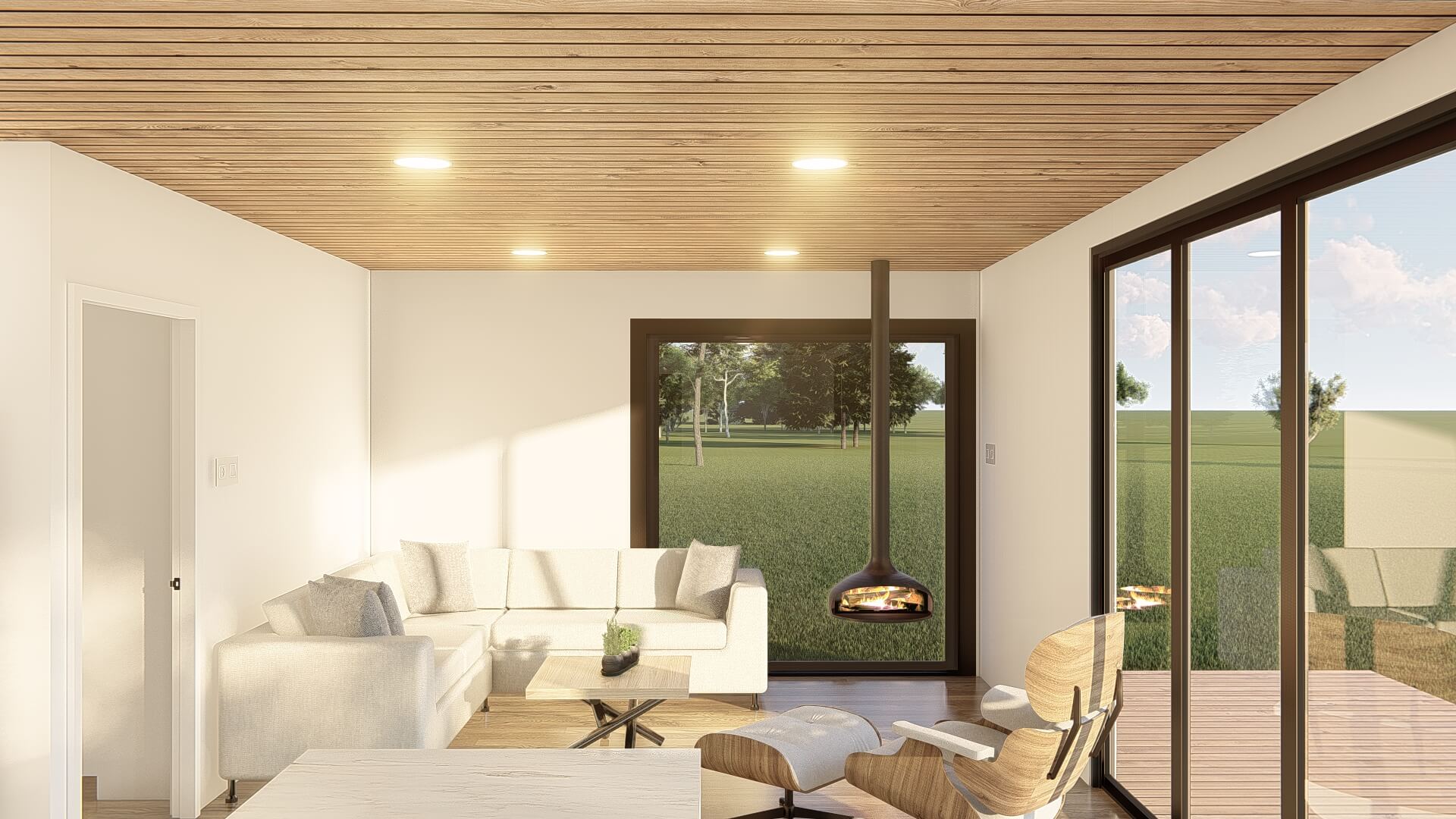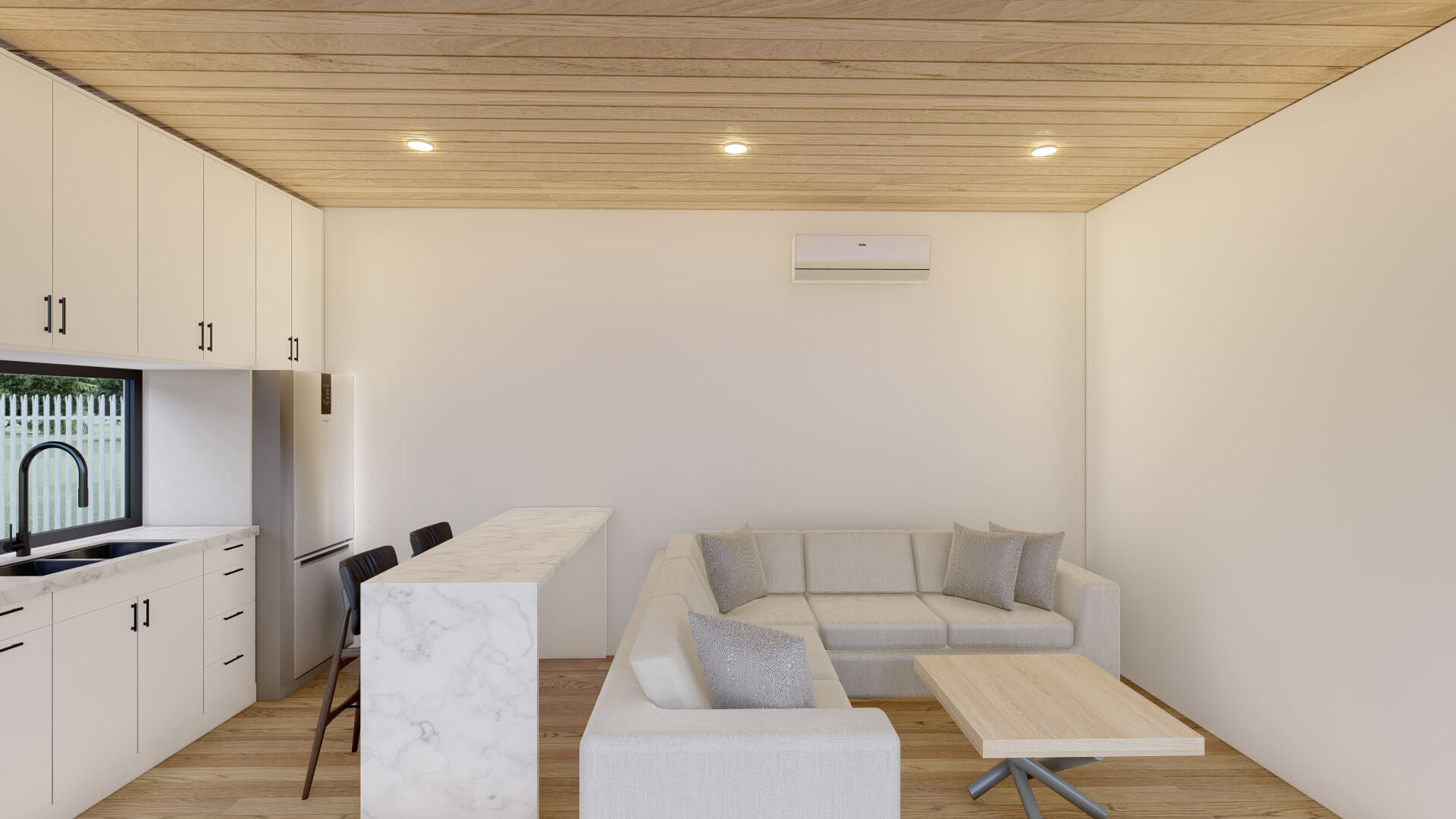 Modular Building Designs by Stack Modular
Modular building gives businesses much more control over the construction process. Climate-controlled facilities help companies like Stack Homes avoid weather that delays schedules and damages unfinished structures. Storms also endanger the workers themselves with lightning strikes and other risks.
This building method also gives control of costs to the builder and the clients. The home's cost remains fixed and on-site change orders are rare, reducing hassle for all parties involved who may be on a tight budget.
"We look at scope drift and overall costs," Douglas said. "Almost every custom home out there … ends up going over budget and has big scope drift when it comes down to costs.
"Our cost is what it is. We contract that price, and we never kind of cross over or have any scope drift."
Sustainability is a prominent feature of modular housing, and Douglas says he thinks about it often in construction. Modular building allows for less waste at construction sites and higher energy efficiency inside the structures. Stack Homes puts sustainability at the forefront because it's essential for setting the construction industry on a better path.
"We really are focused on sustainability and energy-efficient home design to implement the next generation of homes from a sustainability perspective," Douglas said. "Those are our core values that we really function on from Stack Homes."
The U.S. faces a growing housing crisis in the 2020s. Research shows the country has a deficit of 6.5 million homes when considering single-family formations — leading to price increases for the present supply.
Since 2020, the number of unhoused people has increased. Reports show an unhoused population of over 580,000 in the U.S. Douglas sees modular construction as a vessel to mitigate the crisis and help those in need. Stack Homes is building modular houses for The Other Side Village in Salt Lake City. This community provides housing for people coming out of chronic homelessness.
Douglas says they're building between 150 and 300 homes for the project that focuses on community integration. "I'm really proud of our role in that because I think it's a sustainable methodology on how to actually resolve this problem," Douglas said.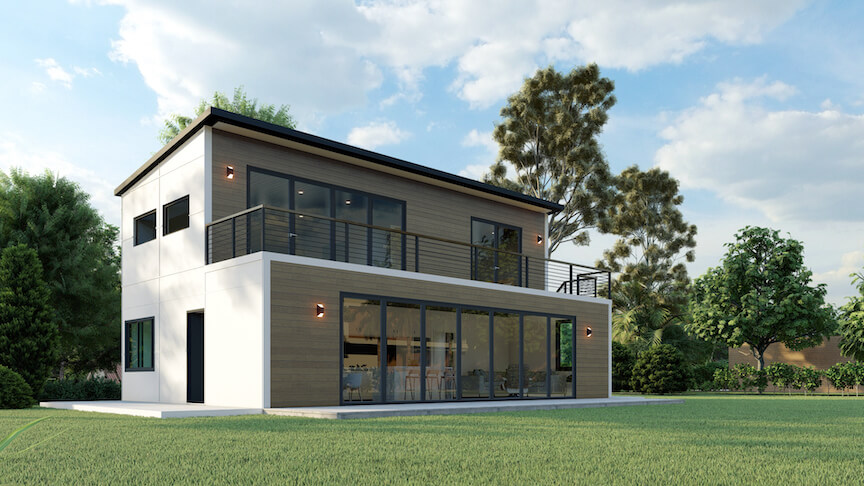 The Future of Stack Homes and the Housing Industry
Stack Homes has quickly established itself as one of the West's leading modular home builders, and there's no turning back. Douglas is already looking to the future and how he can expand the company even more.
"We plan to launch another facility in Arizona in 2024 and a third facility in Oregon," Douglas said. "Our goal is to build out three premier modular manufacturing facilities that can serve the entire western United States and really kind of own the geographic area from Colorado west."
Stack Homes won't be alone in the race for modular building. Douglas expects this form of construction to be an excellent chance for the country to build more sustainably and mitigate the housing crisis.
"I think you're going to see a massive explosion in the modular home industry across the domestic U.S.," Douglas said. "The modular methodology of building is probably going to be one of our best opportunities to really close the gap of the housing shortage out there right now."
About the Author: Rose Morrison is a freelance writer and designer with a background in construction You can contact her at rose@renovated.com.
Don't Miss Our Upcoming Events!
Join the leading companies and professionals from across the offsite construction industry at each of this year's Offsite Construction Network in-person events. With events taking place across North America in 2023, it's never been easier to connect with and learn from offsite construction manufacturers, designers, builders, and suppliers from the United States and Canada.